DESTINATION WEDDING IN ITALY
Destination Wedding in Puglia, what to expect? Getting married in Puglia means getting married in a land full of charm, suitable for unique receptions. Siska and Dieter from Belgium chose a fantastic setting in the heart of Puglia to get married, a fantastic wedding at Masseria Don Luigi. By definition the masseria is a set of rural buildings used as farms, typical of Southern Italy and in particular of the Puglia region. Over time, the farms have been transformed into extremely elegant, fascinating places immersed in the most beautiful landscapes of our country.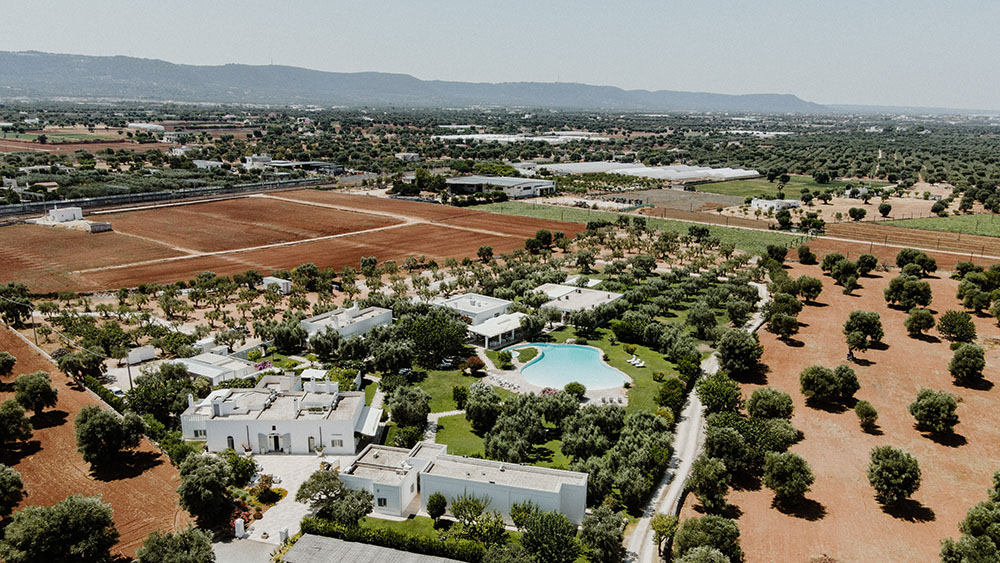 Getting Married in Masseria | Wedding in Masseria
Masseria Don Luigi offers a new idea of ​​hospitality, born from the careful combination of respect for traditions and high standards of comfort and relaxation, to guarantee you a unique holiday in a land rich in atmosphere, colors and flavors.
Built in 1800 in Savelletri di Fasano, on the outskirts of Salento, the ancient farmhouse has the distinctive features of Apulian architecture, from the squared lines of the thick walls at the bottom to the furnishings with original poor art furniture. Its clear and sunny colors blend with the white of the exterior, in a play of colors that enhances its charm from dawn to dusk.
Masseria Don Luigi is the ideal setting for unforgettable and successful events, making it the perfect setting to make your dream come true. The historic charm of the structure and its gardens, enhanced by tailor-made settings for your event, will give light to the details and original views that will make your party a unique experience like the passion we put into making you happy.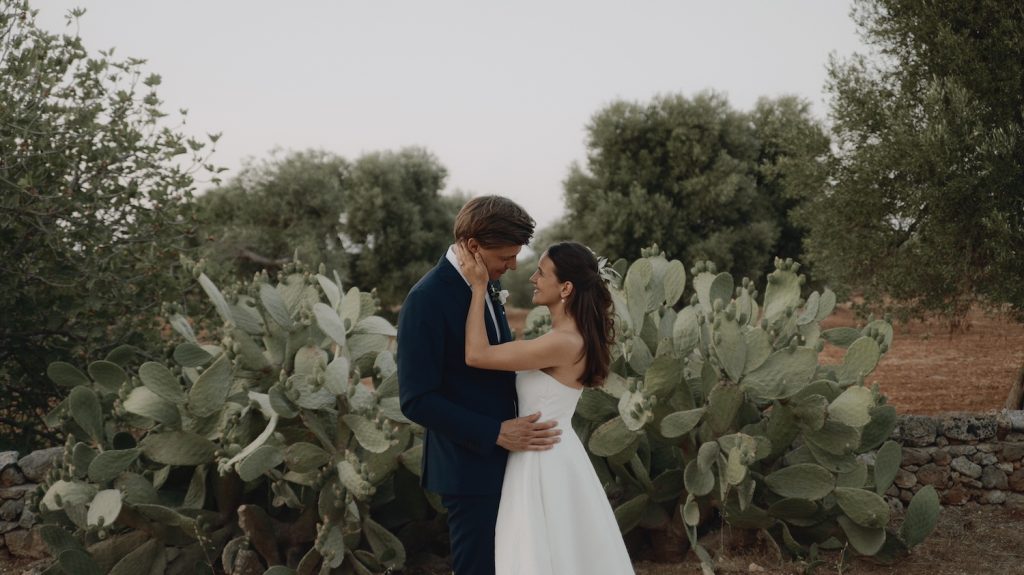 Destination Wedding in Italy
Today Puglia is the best choice for destination wedding, coveted by couples from all over the world. It is a region that offers a memorable wedding experience and a vast choice of various suggestive locations: from ancient villages to castles, from splendid beaches to white farms in the sunny countryside. This splendid region in recent years has become a symbolic place to fulfill the dream of many couples, whether they are Italian or international couples, thus becoming a perfect destination for weddings.
Celebrate the most beautiful day in a dream setting while savoring the goodness of Apulian food and wine, tasty and original recipes, made with local seasonal products: the result will be an impressive menu in both taste and sight. From typical Mediterranean cuisine to a sparkling aperitif. Plays of light, candles and elegant arrangements will involve and fascinate your guests.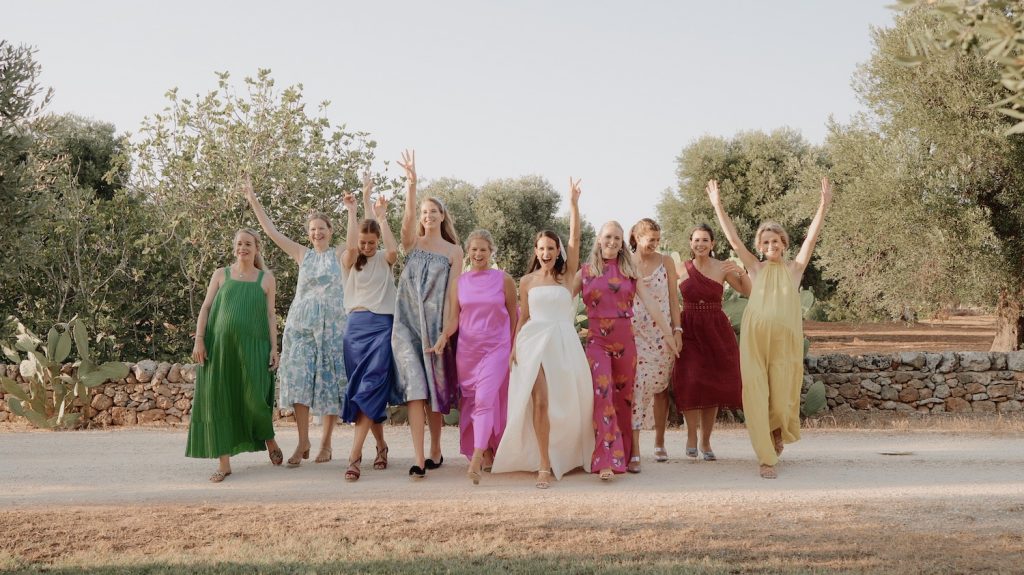 Wedding video in Puglia
A wedding video in Puglia can be fascinating, romantic, scenic, emotional, full of details and engaging. Siska and Dieter chose a wedding in the Masseria coming from Belgium. Relying on the care ofSublimae Wedding Planner their event was perfect. With a civil ceremony they expressed their YES in the shade of the farm's garden, they continued with an aperitif at sunset accompanied by theVagaband street band and then continued with a dinner among the Apulian olive trees and ended with a fantastic wedding party.
Read alsoWedding in Masseria.
If you have decided to organize your destination wedding in Puglia, contact us to check our availability.
ENJOY!